Commercial Real Estate
We can help you purchase or refinance your commercial building, whether it's your office, retail or multi-family projects. We have the flexibility to tailor the terms to meet your goals. Decisions are made in our local offices by people who understand our local business environment and your specific financing needs.
Working Capital / Inventory
We understand that some businesses have seasonal cash flow / inventory needs. One of our NSB commercial lenders can help you and your business during the times when you need extra cash.
Line of Credit
With a Northern State Bank line of credit you can meet a seasonal need, build inventory or take advantage of a special opportunity. Our experienced lenders can help analyze your specific situation and customize the terms to best meet your goals.
Commercial Installment
Our business installment loans are the solution for large expenditures or long-term financing needs. Term loans can be a fixed or variable rate with flexible repayment choices.
Construction Loans
Northern State Bank can finance every phase of your construction / expansion project, from the acquisition of land through the building process. We have competitive rates and both short and long repayment terms that you might not expect from a hometown bank.
SBA Loans
If you're financing a new business or refinancing an existing one, a SBA guaranteed loan might be the perfect solution for you. Partnering with the SBA, allows our bank to help your project succeed with additional knowledge and experience, competitive rates and low down payments. When your business succeeds, your community benefits as well.
Municipal
Northern State Bank is committed to the communities we serve and we are ready to provide municipal financing to townships, school districts and other municipal entities. Rates for municipal loans are based on current market interest rates.
For your convenience, the following forms may be printed. However, they may not be electronically submitted to us.
All loans are subject to credit approval and credit underwriting.
Ask about our convenient auto-payment plan. Making your loan payment will be accurate and easy because it will be deducted from a designated NSB account each month. You won't have to write out a check or take time to come to the bank. You can also set up periodic payments through your Northern State Online account.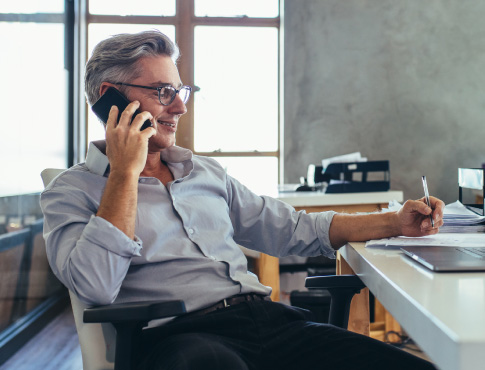 LOAN OFFICERS
Our loan officers have years of experience.
All lending decisions are made by people who understand local financing needs. Contact a loan officer to ask how we can help you.